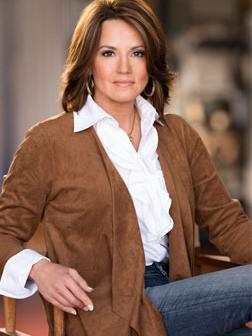 Ann Baumgartner
REALTOR
Metro-Denver Top Producer
Compass - Denver
Compass - Denver
200 Columbine Street, Suite 500
Denver, Colorado 80206
Ann connects with her clients at the highest level. Through thoughtful collaboration, rational thinking and direct communication, her experience is rooted in finding opportunities that enable her clients to establish the lifestyle they have longed for.
Adaptable to any situation, she has a reputation for tenaciously protecting her clients' interests. Savvy negotiations and cutting-edge marketing strategies join uncompromising integrity as the hallmark of her business. Recognized year over year as a top Denver Metro producer, Ann attributes her success to her exceptionally loyal clientele, personal referrals and to being connected. As a part of the largest referral network in the world, she advises her Colorado clients on out-of-state and out-of-country moves and assists by uniting them with quality representation at their new destination.
Ann brings a skillset and a background to her practice that is unmatched. Before becoming a full-time broker, she owned and operated a multi-state aviation insurance brokerage and negotiated with underwriters on large aviation risks. An entrepreneur, Ann's creative side included ownership in an art and interiors' business and partnered with well-known companies, such as Saks Fifth Avenue. Her expertise and experience in negotiations, marketing strategies and visual arts is beneficial in every aspect of achieving her client's goal of home buying or selling. From, the creation of exceptional photography to production of print and virtual media, Ann has spent her entire career dedicated to the presentation of luxury home lifestyles.
Along with multiple children's charities, Ann, proudly supports Golden Retriever Rescue of the Rockies. www.goldenrescue.com